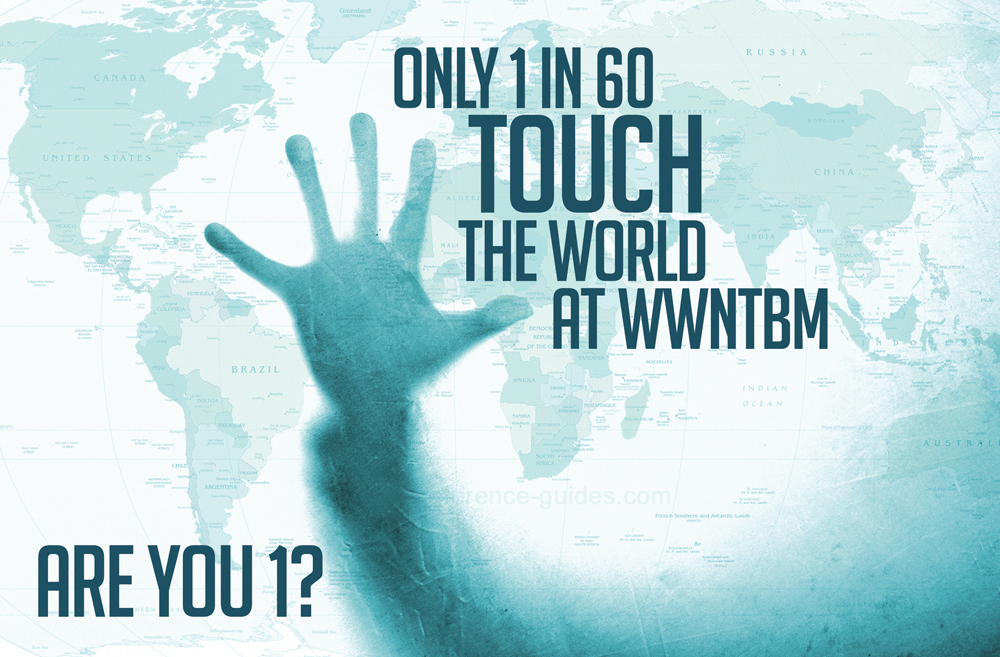 Touch the World is about investing in missions.  We know that when a church sends support for a missionary, it touches one place with the Gospel. Therefore, when a church chooses to support a missions agency, it is a gift that touches the world. We say the gift touches the world because each gift enables our agency to assist over 100 families in more than 80 places. We think of Touch the World as an investment in a mutual fund for missions.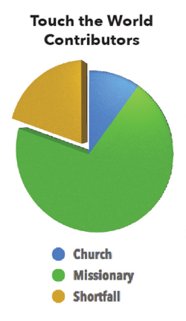 Out of all the churches that support our missionaries, only one church in every sixty churches sends a gift to Touch the World. This elite group of churches helps us with 10% of our monthly expenses in assisting churches and missionaries. Our missionaries make contributions that meet 70% of our monthly expenses.  This means each month we face a 20% shortfall to meet expenses.
The stewardship of the resources entrusted to us by churches and missionaries dictated we make budget cuts. Beginning in January, and then again in May, we made significant cuts in areas of staff hours, postage, missionary visits, and the services we can offer our missionaries.
We are committed to not asking our missionaries for a greater contribution. Therefore, we must ask for your help. Would you consider adding our missions agency to your missions budget? If every church we assisted gave as little as $10.00 per month, the missionary's responsibility would be eased and our expenses would be met. Your church may be able to support for more than $10. Others may be able to send less than that amount. Other churches may receive an offering to help. No matter your choice or ability, would you intercede with the Lord right now for this need? Pray that the Lord would lead churches to help make up the shortfall and that hundreds of churches will respond with support that will Touch the World.
Thank you,
World Wide New Testament Baptist Missions
Please send support to WWNTBM, PO Box 725, Kings Mountain, NC 28086 or make an online contribution here.
Contact us at info@wwntbm.net if you have any questions.